About Casa Brazil
In 2003, a group of Brazilian women (Graça Martinet, Rose Silva, Micheline Etkin, Priscilla Sachs e Mônica Carpentieri) in Phoenix, Arizona formed a volunteer group to help the children of impoverished towns and villages of northeastern Brazil. They began hosting fund-raising events featuring the food and culture of Brazil, and eventually formed an incorporated, non-profit organization called Casa Brazil, Inc.
Today, Casa Brazil raises about $30,000.00 a year to feed, and educate more than 300 children at the Semeador Facility in the village of Paripuera, Ceara, Brazil. Casa Brazil, Inc. also distributes toys to the children each holiday season as well as food baskets for the teachers and families in need..
Fundraising undertaken by Casa Brazil is conducted exclusively by volunteers, to ensure that contributions to the organization go directly to helping the children. The success of Casa Brazil's mission depends entirely upon the on-going generosity of the Arizona Brazilian Community, teachers and students of Arizona State University, our American friends and a special 2009 donation from the Consular Corps of Arizona Foundation.
In January 2009, Casa Brazil took an important and significant step – A permanent installation of a horticultural garden, fruit tree plantation and an eventual nursery school building on a plot of land next to the Semeador facility. This land was donated by Ms. Monica Lowens, an American member of the group, who traveled to Brazil, visited the children of Paripuera, and was so impressed by Casa Brazil's fine work that she wished to participate even more. The preliminary development costs to this site (building a periphery wall and drilling a well) are made possible by the Consular Corps of Arizona's 2009 donation.
Please join us and hundreds of other generous Arizonans in this worthwhile effort…
---
Casa Brazil Board of Directors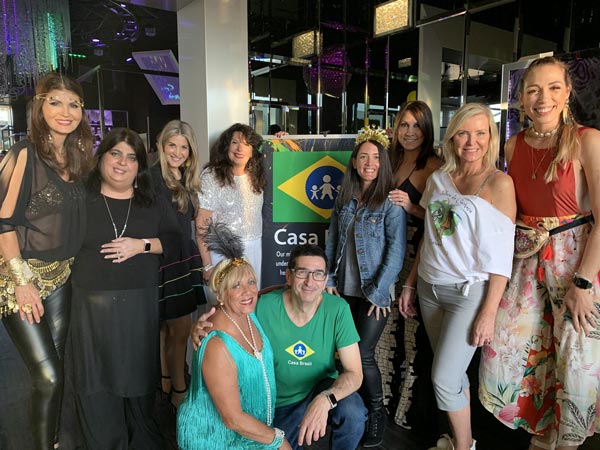 Organization Profile
Mailing Address
Casa Brazil, inc.
P.O. Box 4053
Scottsdale, AZ 85261
Tel. 480-922-7401
Fax 480-905-0976
An Arizona Non-profit corporation since May, 2003 . E.I.N. 81-0611964
Exempt from federal income tax under section 501(a) of the Internal Revenue Code
as an organization described in section 501(c) (3).
Accounting Period Ending December 31.