The History of Casa Brazil
Casa Brazil was founded in Phoenix, Arizona in 2003. A group of Brazilian women: Graça Martinet, Rose Silva, Micheline Etkin, Priscilla Sachs and Mônica Carpentieri, began hosting fund-raising events featuring the food and culture of Brazil with the goal of helping underprivileged towns and villages of northeastern Brazil. Shortly after, they created a non-profit organization called Casa Brazil, Inc.
 The five founders of Casa Brazil with Danielle Monte our Administration Manager in Brazil.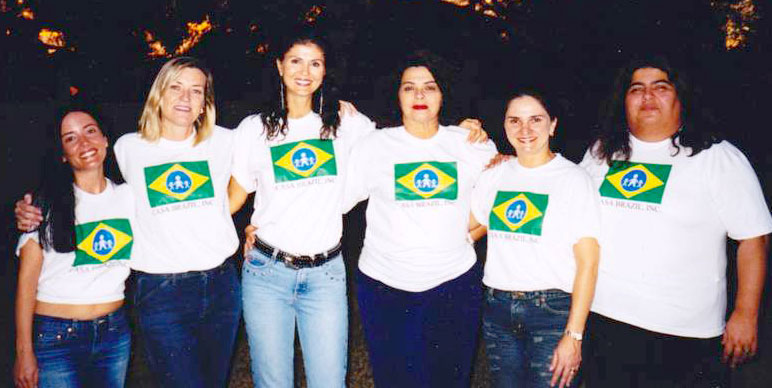 From left to right: Priscilla Sachs, Mônica Carpentieri, Micheline Etkin, Graça Martinet, Danielle Monte and Rose Silva